Designer Cat Paw Bucket Seat Covers Air Bag Compatible Car Seat Cover Airbag Compatible (Set of 2). You Won't Find These In Any Other Store, Unique To eCatShop, Designed In-House.
Type: One-Side Printing, Dirt-Resistant, Polyester Fabric
29.45 Oz. polyester fabric material, easy to clean and dry.
The back is made from high-elastic milk fiber.
Soft material for hip and back comfort.
Keep your car seats from wear and stains and improve the look of your car's interior.
Elastic strap with hooks on the bottom of the seat covers, easy to install and remove.
Set of 2. Include two pieces for bucket front seats.
Universal-fit car seat covers will stretch to fit most car and SUV bucket style seats.
Side airbag compatible. It will not block your side airbags from deploying.

Note: Able to use on seats with standard side airbags. When you install them, make sure your car seats are compatible.

You must make sure they fit to each correct side. C

orrect fitting and securing of this seat cover are really essential.

If  seat covers have slipped, they must be repositioned.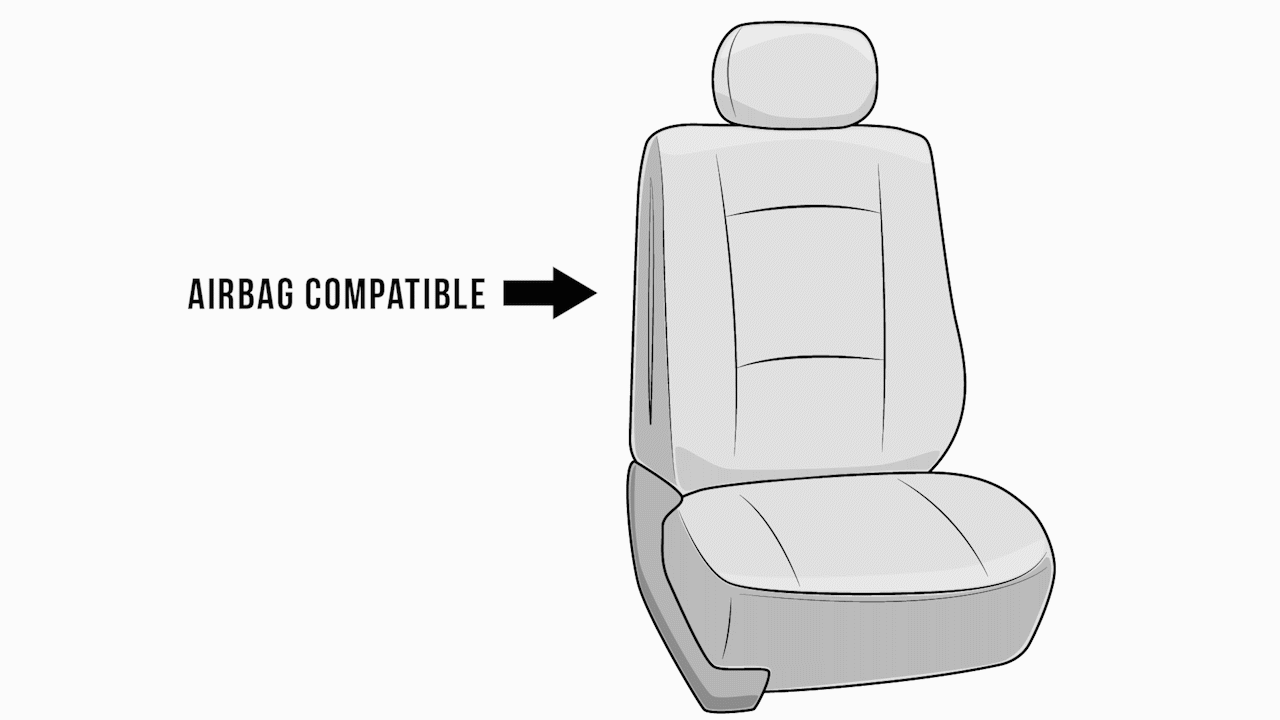 translation missing: en.general.search.loading